TOKYO, JAPAN – With Sonny Bill Williams leaving New Zealand and the All Blacks to play in the Japan Rugby League, we thought it time to do a report on the league. While our report may be a tad dry, we've included two videos to provide a giggle or three. And you can even more info on the by clicking THIS, which takes you to the Japan Rugby Union site.
The league's teams are heavily reliant on single, big-ticket sponsorships;  for a company to have bragging rights over the other. To the players abroad, however, they offer solid paydays for average players, great money for great players – see Todd Clever of Team USA – and huge money to star players in their prime. Thus, Sonny Bill's 12-match deal. And let's not forget Jerome Kaino.
As for quality of play, it is fast and open with not that great an emphasis on defense, so it is easy to watch. Here are the current standings followed by a rundown on the teams, their history and a list of familiar faces.
Suntory were established in 1980 and are based in the western Tokyo area of Fuchu. The team mascot is a gorilla. For the moniker Sungoliath, "Sun" refers to the sun in the sky and "Goliath" refers to the David and Goliath story.
The Company: Beverage maker of such consumables as beer, whiskey and a variety of waters, soft drinks and coffees.
Champions: Two-time champs:  (2007-8 and 2011-12); runners-up twice (2010-11 and 2006-7)
Familiar Faces:

Dannie Roussow
Tim Bond
George Smith
Fourie Du Preez
Tusi Pisi
Peter Hewat
Sanyo Rugby was established in 1960 and they entered the Kanto Company League in 1963 in Division 4. Sanyo rugby are based in Ota City in Gunma prefecture with the superb ground, clubhouse and facilities developed over the late nineties. In 2009 the Sanyo company was acquired by Panasonic and from the 2011-12 season the team became known as the Panasonic Wild Knights.
The Company: Electrical and electronics maker.
Champions: Once (2010-11); runners-up 5 times (2011-12, 2009-10, 2008-9, 2007-8 and 2005-6)
Familiar Faces: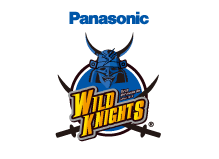 Sonny Bill Williams
Daniel Heenan
Justin Ives
Sam Norton Knight
Mike Delany
Hendrick Tui
NEC (Nippon Denki Kabushiki geisha) are another of the relatively newer clubs in Top League having only been established in 1985 with the team based in the NEC factory complex in Abiko city in north-western Chiba prefecture. The green in Green Rockets refers to the grass of the playing fields upon which NEC battles. While the rocket is the image of a fast and powerful NEC leading the way in the 21 st century.
Champions: Never.
The Company: The company itself was founded in 1899 and was known in English as Nippon Electric Company, Limited until it was re-branded as NEC Corporation in 1983. NEC is an electrical, electronics and IT company.
Familiar Faces: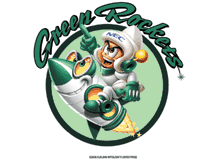 Nili Latu
Anthony Tuitavake
Cameron McIntyre
Nemani Nadolo
Isileli Vaka'uta
NTT Communications Shining Arcs were formed in 1976 and they have their home ground at the NTT Chiba General Sports Ground in Ichikawa city near Futamata Shinmachi station on the JR Keiyo line. The nickname Shining Arcs is a bright and shining image just like the sun reaching out to the world and into the future with the logo motif in the shape of a rugby ball.
The Company: NTT Communications Corporation (NTT Com) is a subsidiary of Nippon Telegraph and Telephone (NTT), one of the world's largest telecommunications companies. NTT Com provides network management, security and solution services to consumers, corporations and governments in the Asia-Pacific region, Europe and the Americas.
Champions:  Never.
Familiar Faces: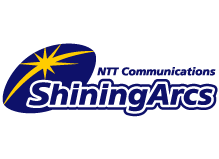 Todd Clever
Darren Murphy
Alesana Tuilagi
Brackin Karauria-Henry
Isaac Ross
Oliver Saunders
Matt Saunders
NTT Docomo Red Hurricanes were established in 1994. Rugby is the company sport for the NTT Docomo Kansai telecommunications group and they have the team slogan Team of Dreams for the Dream. Red is  the team color while the team has also taken on the symbol of the Hurricane representing force and strength.
The Company:  NTT Docomo, Inc. is the predominant mobile phone operator in Japan, accounting for about half the market in the country. Docomo provides phone, video phone, internet and mail services and has its headquarters in Chiyoda ward in Tokyo. NTT Docomo is a subsidiary of Japan's incumbent telephone operator NTT (Nippon, Telegraph and Telephone).
Champions: Never.
Familiar Faces: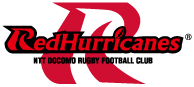 Mils Muliaina
Mitch Chapman
Inoke Moliteka
Sioeli Iongi
Steven Setephano
Hamish Gard
Canon Eagles were established in 1980 and has its training ground in Machida city in Tokyo. The team slogan for 2012-13 is "Level Up".
The Company: Canon Inc., as the mother company of Canon Eagles is a multinational Japanese corporation that specialises in imaging and optical products such as cameras and printers. Canon has its headquarters in Ota ward, Tokyo.
Champions: none
Familiar Faces: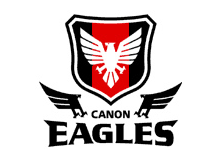 Ashton Crawford
Rocky Havaili
Callum Bruce
Albert Van Berg
Kane Thompson
Isaia Toeava
Joshua Mau
Tomasi Soqeta
Murphy Leilua
Tim Bennetts
When Kyuden gained admission to Top League for the 2007-8 season they adopted the moniker Kyuden Voltex. Voltex is coined from a combination of Voltage and Technique with voltage referring to the nature of the company as a power generating concern and technique referring to the skills developed in their rugby team.
The Company: As the full name of the company suggests, Kyuden is an electric power generating company based on the island of Kyushu. Kyuden also has overseas energy related projects, particularly in Asia in areas like Taiwan.
Champions: Never.
Familiar Faces: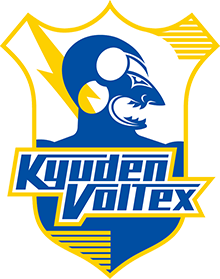 Chris Jack
Dwayne Sweeney
Tom McVerry
Matthew Luamanu
James Price
Gareth Holgate
Established: Kintetsu are one of the oldest company teams in Japan having been established in 1929.The full name for the club is Kintetsu Liners. The Liners refers to the nature of the company as a railway and transport concern in and around the Osaka area. The name 'Liner' comes from the name of a popular company express train known as the Urban Liner.
The Company: The Kintetsu Corporation has a railway network in western Japan that covers Osaka, Kyoto, Nara, Yoshino, Ise-shima and Nagoya.
Champions: Never.
Familiar Faces: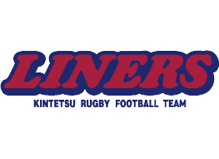 Jeffrey Ierome
Rico Gear
Gene Fairbanks
Tom Hockings
Kobe Steel, as the team is commonly known, were formed in 1928 in the port city of Kobe in western Japan. Kobe are one of the oldest and most successful corporate rugby teams in Japan and they have been at the heart and soul of rugby and its development in this country. Kobe now officially calls themselves the Kobe Kobelco Steelers and have also adopted the catchphrase: Bodies of Steel, Hearts of Gold.
The Company: Kobelco and the Kobe Steel Company Group are, as the name suggests, an iron and steel manufacturing concern. In addition, Kobe manufacture other metal products from titanium, aluminium and copper, as well as being a major manufacturer of welding products. Further, Kobelco is well known for its cranes, excavators and construction machinery, particularly in the Asia-Pacific region.
Champions: Once (2003-4)
Familiar Faces: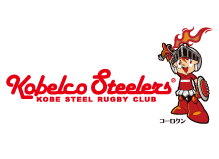 Rocky Elsom
Peter Grant
Jacques Fourie
Josh Blackie
Craig Wing
Nathan Anderson
Fraser Anderson
Pasuka Mapakaitolo
Jack Holley
Toshiba Rugby was set up in 1948 and is located in the western Tokyo area of Fuchu. Toshiba use the emblem of the wolf and thus the name Brave Lupus.
The Company: Electronics, electrical, IT and power systems maker, including industrial, office and household products. Toshiba was one of the major sponsors for the 2007 Rugby World Cup in France.
Champions: 5 times (2009-10, 2008-9, 2006-7, 2005-6 and 2004-5); runners-up once (2003-4)
Familiar Faces: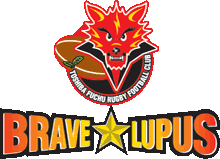 Steven Bates
David Hill
Neil Brew
Toyota Rugby was established during World War II in August 1941, though it was not really until after the war in 1949 that rugby at Toyota really started to become better organised. They are based in the Toyota company heartland in the Toyota district near Nagoya in Aichi prefecture. Toyota Rugby celebrated their 70th anniversary in 2011.
The Company: Automobiles
Champions: Never
Familiar Faces: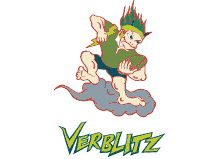 Filo Tiatia (coach)
Jerome Kaino
Stephen Brett
Angus Macdonald
Daniel Quade
Steven Yates
Dustin Cooper
Silivenusi Taumoepeau
Sanix Rugby was only established in 1994. The blue refers to the sky and sea that surrounds their hometown of Munakata City in Fukuoka prefecture, as well as a more obscure reference to the musical variety of blues. The team mascot is known as Kaito, taken from the English for kite; a kind of hawk.
The Company: It has three main divisions: Home Sanitation, which includes protecting homes from humidity and pests, as well as developing better earthquake resistant homes; Establishment Sanitation, including the sanitation needs of hospitals, hotels office buildings and the like and Environmental Resources Development, including the development of technologies to reprocess waste resources.
Champions: Never
Familiar Faces: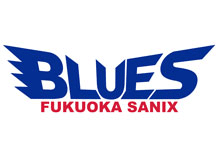 Brad Thorn
Karn Hesketh
Jake Paringatai
Tafai Ioasa
Siliva Ahio
Established: Yamaha also support a more high profile soccer team with the same name, Jubilo. They share multiple facilities, including the Iwata Ground. Jubilo comes from Spanish/Portuguese, meaning "jubilation" and is intended to convey a lasting impression of jubilation. Sake helps.
The Company: Motor vehicles, in particular motorbikes. Furthermore, Yamaha is a major manufacturer of marine craft and products such as fishing and cruising boats, yachts, outboard motors, diesel motors for boats and jet skis.
Champions: Never; runners-up once (2004-5)
Familiar Faces: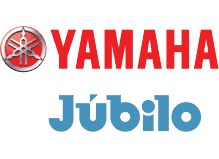 Mose Tuiali'i
Jerry Collins
Siale Piutau
Patrice Olivier
Established: Ricoh, one of the relatively older company teams running around in Top League, were established in 1953. The company address is listed as downtown Tokyo and the training ground is also located at Kinuta in Setagaya ward in Tokyo. The symbol Ricoh adopted is the Black Ram, noted for its fighting spirit.
The Company: Cameras, business machines such as photocopiers, printers, fax machines and other electronic devices.
Champions: Never.
Familiar Faces: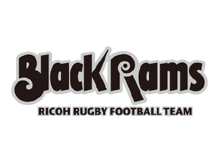 Riki Flutey
Michael Broadhurst
Colin Bourke
Wynard Olivier
Roy Kinikinlau
Daniel Peters
Justin Coveney
Emosi Kauhenga
ANALYSIS:  The Blues are my team… because I like their name as a Super 15 Blues fan… I expect Suntory to win it all, led by Fourie Du Preez of South Africa, though Sonny Bill Williams' team, the Wild Knights and American Captain Todd Clever's Shining Arcs will not make it easy.
That is it for me for now. Please feel free to comment below, look for and "Like" our Facebook Rugby Wrap Up Page and follow us on Twitter @RugbyWrapUp, @JunoirBlaber, @Declan Yeats and @Mathew Drew Turner, respectively.
And as always, stay low and keep pumping those legs.