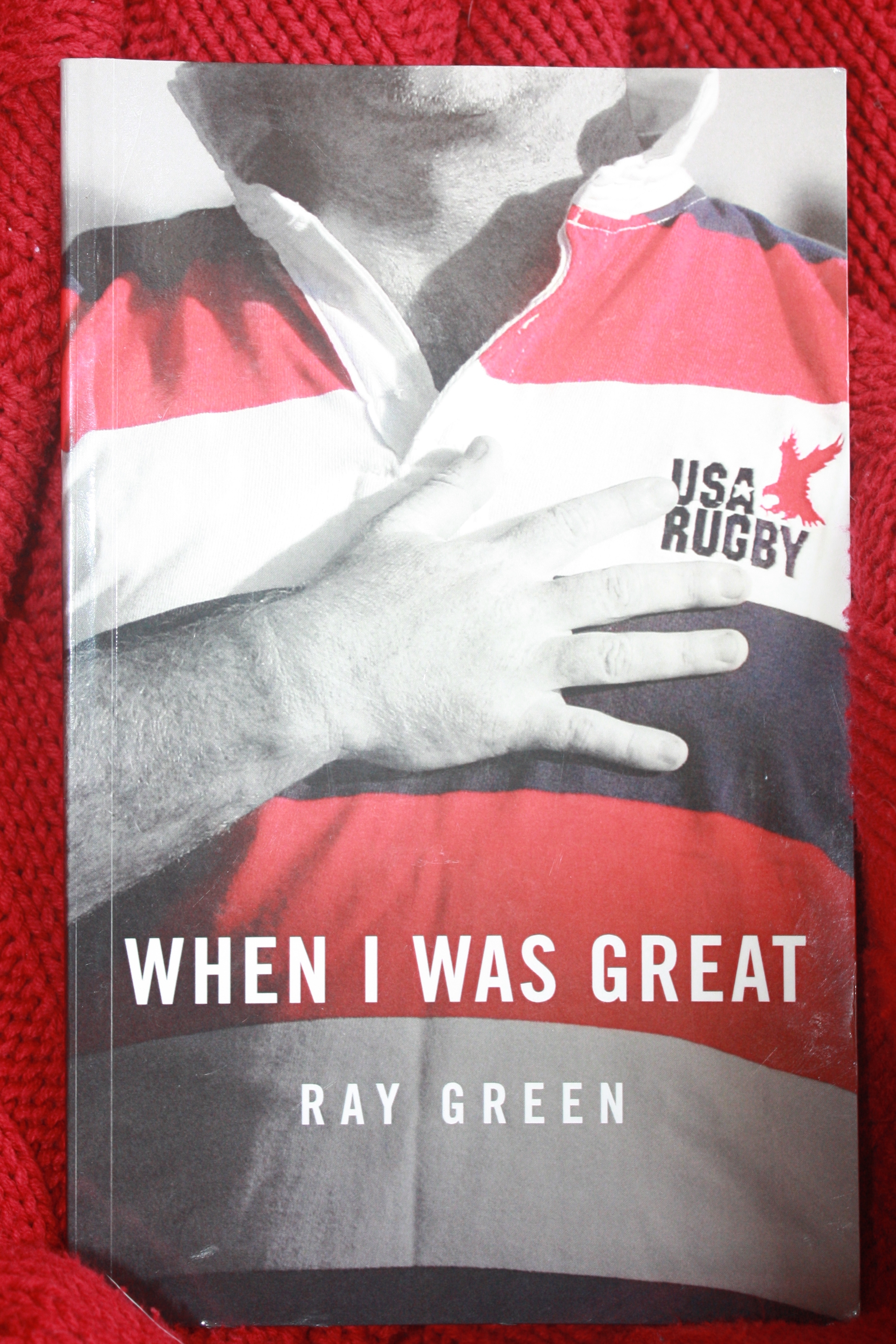 Indiana – Today we celebrate Father's Day, and while it may be a cliché, the simple words of "Thank you, Dad" still hold such great meaning.  I think the gifts we give dads on Father's Day pale in comparison to the gifts they give us, the best ones being intangibles such as wisdom and love.  You may be curious as to how this ties in with rugby, so let me explain.
Over Christmas, I bought myself a present for my stocking – this little book called When I Was Great, by Ray Green (Cal Rugby Golden Bear, husband and father).   I peeled off the packaging, settled in a comfy chair with some hot cocoa, and opened the fresh pages.  Forty-five minutes later, my brief respite from Christmas season duties was over way too soon but fortunately I was left with many things to contemplate.  The book found its way to a shelf, winter settled in, and still what Ray said in his book stayed with me.
I bring this up on Father's Day, because as Ray mentions in his book, it was on Father's Day in 2012 that, as he says, "his mind was blown."  He discovered something in himself that I think we all strive to achieve – greatness.  In this lovely book, Ray shares his lifelong journey of seeking greatness.  "I decided a long time ago that I was going to be GREAT," he states on the very first page.  He leads us through his different sports endeavors, through his years as a Cal Rugby Golden Bear under the tutelage of the great Jack Clark, all the way to his playing for the USA Eagles.  But as it goes for most of us, nothing was easy.  Injuries kept popping up, and while after reading this I think Ray must be one of the toughest men on the planet, the injuries did curtail his rugby playing career.  And yet he kept striving for that elusive greatness.
It was the way Ray found out he was great that is so poignant on Father's Day.  Of course, it was through his children with the assistance of his wonderful wife.  Ray brilliantly writes, "We all see the world through lenses. Some of us wake up with a fresh lens/perspective every morning and others of us keep dusty, old, outdated ones around for far too long.  It's all about the layers of life that we choose to apply to our world."  Brilliant.
Ray has given his children not only the gift of a great father but the gift of great wisdom as well.  My own father gave me this gift, too – simple yet profound.  The best advice my dad ever gave me was "It's ok to make mistakes as long as you learn from them."  It's not new, it's probably been said a thousand times, but the fact that my dad said it to me made all the difference.  Dads are good at this, I think.
Of course, I have only part of my Father's Day shopping done, and it's, well, here!  But, that's better than what it could have been since until Thursday, I thought it was next weekend.  The part I did get done is good – my husband will get to see our USA Eagles take on the New Zealand All Blacks in November at Soldier's Field in Chicago.  Of course, I'm going, too. And after last night's valiant effort versus Japan, we are excited to share this Father's Day gift together!
Works Cited:  Green, Ray. When I Was Great. San Bernadino, CA: Ray Green, 2013. Print. Ebook.
That's it for now. Feel free to comment below, please look for and "Like" our Facebook Rugby Wrap Up Page and follow us on Twitter@:RugbyWrapUp, Junoir Blaber, Nick Hall, James Harrington, Jamie Wall, Jaime Loyd, DJ Eberle, Cody Kuxmann, Karen Ritter, Jake Frechette and Declan Yeats, respectively.