LOS ANGELES, CA – So far we are a little over a month into 2016 and it already is shaping up to be one of the best, most entertaining years in world rugby. The 7's International circuit opened up with a bang in Wellington, while the European Rugby Champions Cup and various other domestic leads have created and enthralling European rugby climate. Now our attention shifts to Europe's pride and joy, a spectacle to behold not just in Europe, but on the world stage as a whole. Finally, we have the 6 Nations Championship! Since 1883, the 6 Nations Championship has consistently delivered the best rugby test action in the northern hemisphere, if not the world. Originally starting as the 4 Nations Championship between Ireland, Scotland, Wales, and England, the group grew to the 6 Nations Championship after France and Italy joined in 1947 and 1999, respectively. This year's championship has much more riding on it for northern hemisphere nations than any 6 Nations in recent history. The question to be answered: how do the First Tier Nation's fight back against the southern hemisphere superpowers that eliminated Ireland, Scotland, Wales, and France from the 2015 quarterfinals? Well, with heaps of young blood squads and several new coaching positions getting ready to prove their place in the world of international rugby, look no further than our previews and Expert Panel for Weekend 1 the 2016 Six Nations!
[supsystic-tables id='15']
Expert Picks: Welcome back to our RugbyWrapUp Experts Picks Panel: 6 Nations Edition! For Weekend 1's picks everyone started off by unanimously sticking with the French over the Italians, but things weren't so easy for the other two fixtures. Yeats and JWB were the only two brave souls to choose the "New Red Rose" over the Scottish in the Calcutta Cup, our other four panelists picking out Scotland to win at Murrayfield. For Sunday's one and only fixture between Ireland and Wales, Yeats, Frechette, Nelson, and JWB all chose the Irishmen to win against Gatland's men in Dublin.
France vs. Italy
Saturday, 0925 EST
Stade de France, Paris
France: After being dominated in one of the most convincing World Cup quarterfinals last fall against New Zealand 62–13, the French Rugby Federation decided to clean house and higher several new key positions throughout the Federation, no one more importantly than former Toulouse head coach, Guy Noves. Without having played as much as one game, Noves has already made some risky selections, most notably in a selection of four uncapped players for Saturday's fixture against the Italians in Paris. Lock Paul Jedrasiak, scrum-half Sebastien Bezy, sevens star Virimi Vakatawa, and centre Jonathan Danty all will make their debut alongside returning stalwarts Louis Picamoles, Bonneval, and Gael Fickou. The number one goal for Les Bleus on Saturday will be to cultivate a new French rugby identity different from the crash ball, smash and bang rugby left behind in the wake of Philippe St.-Andre.
Italy: Feeling the repercussions of an unsuccessful Rugby World Cup as well, the Italian Rugby Federation decided to filter through a new a generation of players to create an almost completely new forwards and backs set, a factor that might just give them a large element of surprise to take on a rather inexperienced French side. Italian head coach and former French international, Jacques Brunel, made it clear that experience players were still Italian rugby's backbone and gate way to showing the younger generation is how to learn international style rugby, keeping in Sergio Parisse, Edoardo Gori, and Camagnaro to draw together some fluency between the new-look pack and backs division. Brunel has added in four uncapped players to his starting 15 roster as well, mixing up the forwards by putting in the back-three duo David Odiete and Mattia Bellini included alongside front-row colleagues Andrea Lovotti and Ornel Gega. In my pinion, it will be hard for the Italians to muscle off this new look French say, especially since the Azzurri haven't been in the French on home soil in over 20 years.
Scotland vs. England
Saturday,
BT Murrayfield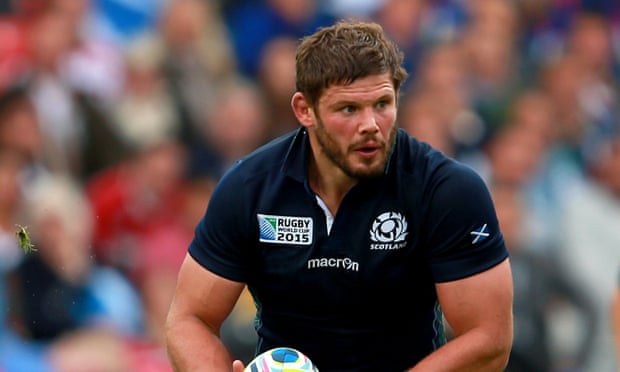 Scotland: The Murrayfield cauldron will be alive and well Saturday night, probably even livelier than anyone's heard in several years. Despite not having won a single of their last nine games in the championship, Scotland came off the Rugby World Cup having only lost to Australia by the most controversial of decisions, at two point decision that eventually could have seen them through to a quarter-final against South Africa. Head coach Vern Cotter has been very optimistic in the pregame praise of his side and their resilience over these last few months. Thankfully for Scotland, their quest for the first Calcutta Cup since 2008 could just be lining up, especially with their very healthy returns of Finn Russell, Mark Bennett, the Grey Brothers, and Greig Laidlaw. Fact, the only two changes Carter's has made to assign all the inclusions of second rower John Bartley and Matt Smith in at Centre. The weather so far is looking as though it's going to be a stormy Scottish evening, so will see how the Thistle can do against their main southern rivals.
England: Following an absolutely dismal Rugby World Cup campaign, England have been searching for ways to bring new life and character into the stale system they believed they had under the likes of Stuart Lancaster. The hiring of former-Japanese coach, Eddie Jones, seems to be a benefactor in the general scheme of how the RFU is trying to reset itself.  Jones brought into camp a whole bunch of new faces to accompany the normal display of players on array. After hinting about cutting the likes of Danny Care, Cipriani, and Ford, Jones has decided to play his side with full experiences rather than fresh faces, bringing together a starting 15 totalling 512 international caps to Scotland's nearly 375. The most apprising face of the new "England" is the appointment of hothead Dylan Hartley to the captaincy, a decision that has been generally praised by the English and disliked by most else. Hartley, when he wants to be, is an exceptionally good player and has had very many good moments over his career, but when you spend a combined 54 weeks banned by world rugby for inciting incident and physical brutality, it's hard to see whether Eddie Jones will bounce back from such a risky appointment if they end up losing. Anyway, Saturday night's fixture should be the best that Saturday has to offer.
Ireland vs. Wales
Sunday,
Aviva Stadium, Dublin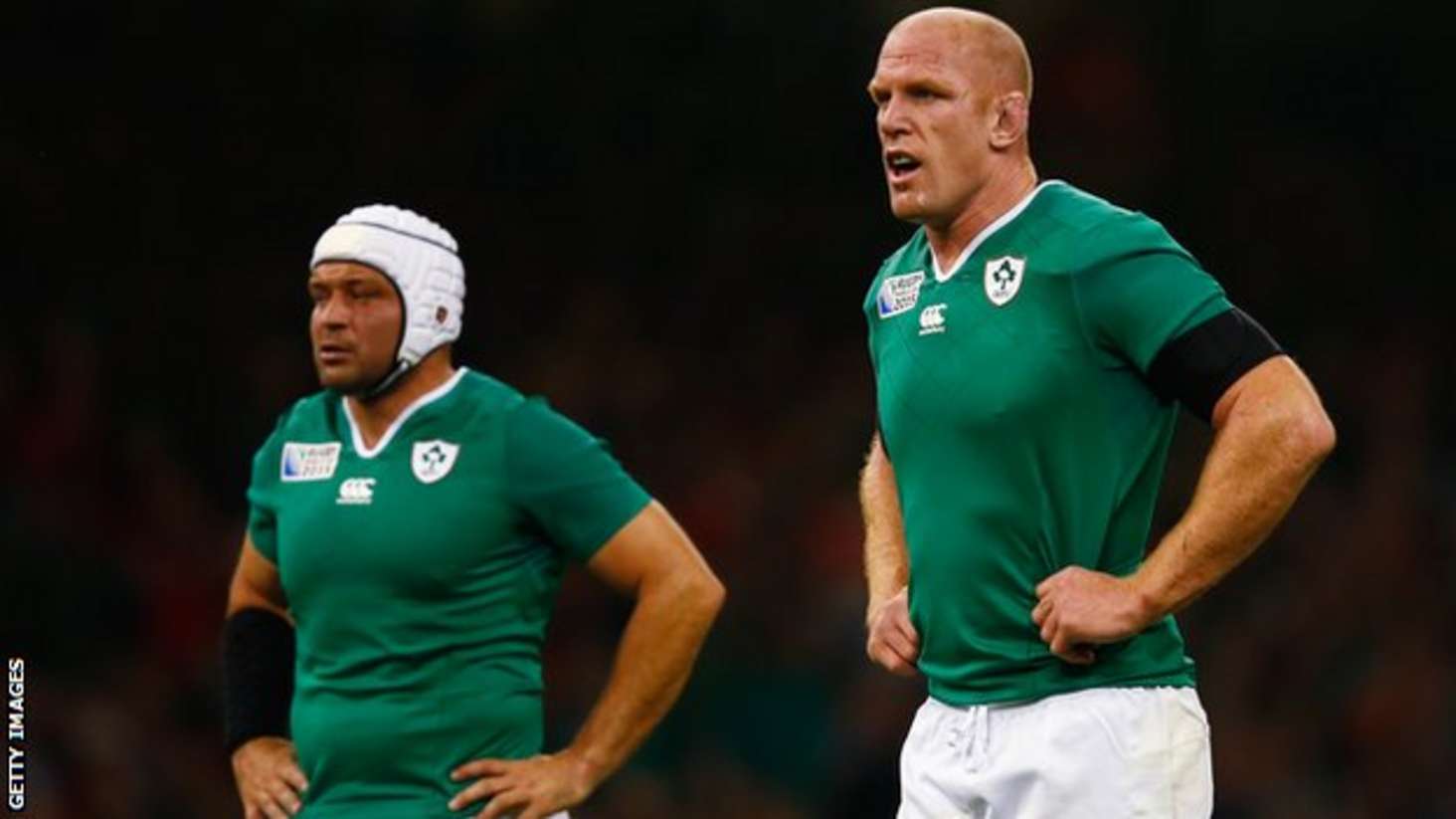 Ireland: Despite having been seen to be one of the tournament's front runners as claimed by the bookies, Ireland's chances of a third straight 6 Nations championship are already being put in question. Joe Schmidt, no doubt one of Ireland's best ever coaches and one of the mastermind of the current game, certainly brings in an upper edge to the Irish attack, but may not have the coherence in squad to be able to string together five wins on a run to the championship. This will be the first 6 Nations since 1999 without the likes of Brian O'Driscoll or Paul O'Connell, both of whom contributed to Ireland's 2009 grand slam, their first since 1985. Even more hurtful, though, is the loss of Sean O'Brien and Rob Kearney to injury, leaving out two of Ireland's best defensive and attacking minds. Even in the face of this pressure, the Irish have decided to start off with a relatively inexperienced side, including the debut for CJ Stander and Tommy O Donnell. Robbie Henshaw returns to inside centre to fill-in for the injured Luke Fitzgerald, while Ulsterman Rory Best ascends to the captaincy for the first time in his international career, a move that has been well agreed upon by critics and fans are like.
Wales: Wales and Ireland have won six of the last eight 6 Nations Championships combined, and Warren Gatland has constantly been a thorn in the side of Irish rugby ever since taking over their Wales head coaching job back in 2008. Gatland has once again gone with an experience quite similar to that of his healthier team during the Rugby World Cup, putting in Justin Tipuric and Falatou, along with the "surprise" inclusion of Dan Biggar to provide the Welsh with plenty of experience after doing exceptionally well in last October's World Cup despite an onslaught of injuries by the end of the second game. Gatland went on record earlier this week saying, "I would like to see the championship being open. The end of last year's tournament showed what sides are capable of when the shackles are off." If the Welsh are able to turn up with the high-profile defence and wicked counter-attack they've shown in recent years, they will run rampant over an Irish team not healthy enough to sustain 80 minutes of intense high-pressure.