WESTWOOD, CA – This is it people, the final two weekends of the 2016 RBS 6 Nations championship! This year's championship has not disappointed on delivering huge match ups and looks only to get better with a potential title decider between Wales and England Saturday morning. In the weekend's other matches, Scotland looks to continue their winning ways against the French while Ireland look to score their first win of the championship against the visiting Italians. Get prepared for this weekend's action as Rigby wrap up takes on Round 4 of the 2016 RBS 6 Nations championship, Rugby's Greatest Championship.
Ireland vs. Italy
Aviva Stadium, Dublin
Kick off time: 0830 EST
The weekend's first match kicks off Saturday morning as Sergio Parisse and his winless Italians visit Dublin to take on the winless Irish. Despite both teams being separated by only one point at the bottom of the table, the Irish have a leg up on the Italians already. Ireland's record at home in the Joe Schmidt era is very, very good, and that alone should give the Irish upper hand in the contest.
At first glance, Ireland's campaign thus far seems abysmal, winless after games against Wales, France, and England. In all honesty, though, the men and Green were only a shout away from wins in at least two of those three games. Substitute in a new referee against France, have Sexton convert all of his penalty goals-against Wales, and capitalize on your chances against England and Ireland could potentially be at the top of the table. What if's are dangerous.
Joe Schmidt, when addressing media earlier this week, remarked on how his side didn't have to worry about the Italian spoiling their campaign this year as compared to the last two years. He went on to say that the squad's sole focus was on the Italians (and not on a championship) and that he was confident his side would get a positive result.
In terms of the squad, Cian Healy has withdrawn because of a hamstring injury. Henshaw and Payne returned to their partnership in the centre while the forward pack is relatively unchanged, the only difference from the England tie being Mike Ross starting over Nathan White.
As for Jacques Brunel, his position as Italian head coach is definitely on the hot seat. Round 4's showing against Scotland was a huge letdown for the Italians looking to avoid yet another wooden spoon, and their championship only gets harder with this weekends clash against Ireland followed by a meet up with the Welsh.
The Italians are forced to make several changes going into Saturday's clash, starting with the substitutions of scrum-half Edoardo Gori out for replacement Guglielmo Palazanni and hooker Leonardo Ghiraldini out for replacement Davide Giazzon. Martin Castrogiovanni misses out because of suspension and will give his spot on the bench up. In the backs, fly half Kelly Haimona has been replaced by debutante Edoardo Padovani.
Unfortunately for the likes of Sergio Parisse, the consistency of the Italian Record overshadows his massive contributions to this year's campaign. He has played absolutely outstanding in all of their matches, but those contributions will once again be lost out to the disappointment of the wooden spoon.
Wales vs. England
Twickenham, England
Kickoff time: 1100 EST
Ever since Wales smashed England at last summer's World Cup, the hatred between these two sides (that has undoubtedly existed for many generations) has come to what seems like an all-time high. Over the last two weeks, verbal spats have arisen amongst analysts, management, players, and even between Eddie Jones and Warren Gatland over the outcome of Saturday's match.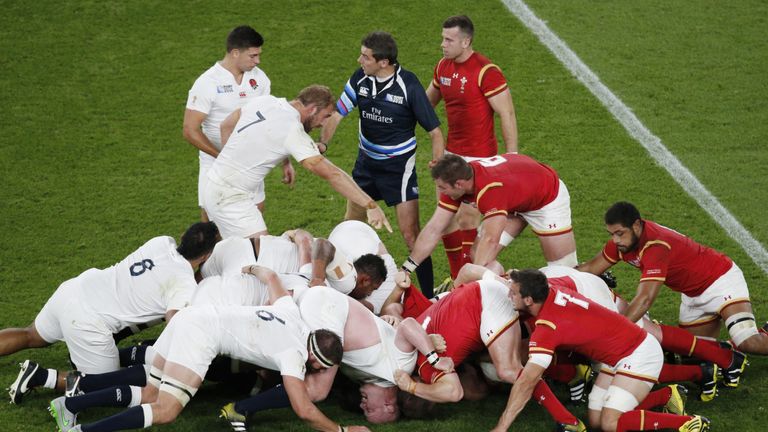 Not even the excitement of last year's championship seems to rival the commotion around this potential title deciding match. The media is in a frenzy, the fans are in frenzy, and it must make both sides salivate over the chance to beat their opponent.
The individual match ups in this class are mouthwatering enough. First and foremost, the battle between Wales' Dan Biggar and England's George Ford will be instrumental in deciding who gain supremacy over the midfield. Biggar has been absolutely sensational senses introduction to the Welsh first team following his country's slew of injuries during the World Cup. His boots has been precise and his ballhandling crisp, exactly what Warren Gatland demands of him. On the other side of the ball, George Ford has been instrumental in England's campaign, but less so than Biggar has been for Wales. Ford will have a lot to prove following Eddie Jones' selection over Owen Farrell, making his performance vital to both his security on the starting side and England's overall performance.
The second, equally mouthwatering matchup is between relatives Toby Faletau and Billy Vunipola. Vunipola currently stands as the leading man in carries in the entire competition, and was on vibrant display against the Irish as he marauded around the field making big hits and breakaways. Faletau has had quality matches for Wales in this tournament, and will no doubt need to continue his run of form tomorrow. He leads the Welsh forwards in metres gained and is the tournament's leading tackler. Both big men are vital performers for their respective sides.
As for Eddie Jones' squad, the Australian has made no changes to the side that bested Ireland only two weeks ago. Instead of making changes to a squad, Jones has come out and publicly attacked the Welsh scrummaging habits claiming that the Welsh or, "engaging early" in order to "avoid initial contact at the scrum."
As for Warren Gatland has followed suit and made no changes to his side, instead trusting in his squad's ability to meet England's of the contact area and break England down through the usual Welsh physicality and brutality.
Scotland vs. France
Murrayfield, Scotland
Kickoff: Sunday 0700 EST
Although history is against the Scottish in this clash against the French, head coach Vern Cotter is confident about his side's chances as they host France on Sunday at Murrayfield. The Scottish have only ever beaten the French once in the last 16 Six Nations outings, the only win coming into thousand and six and a massive upset.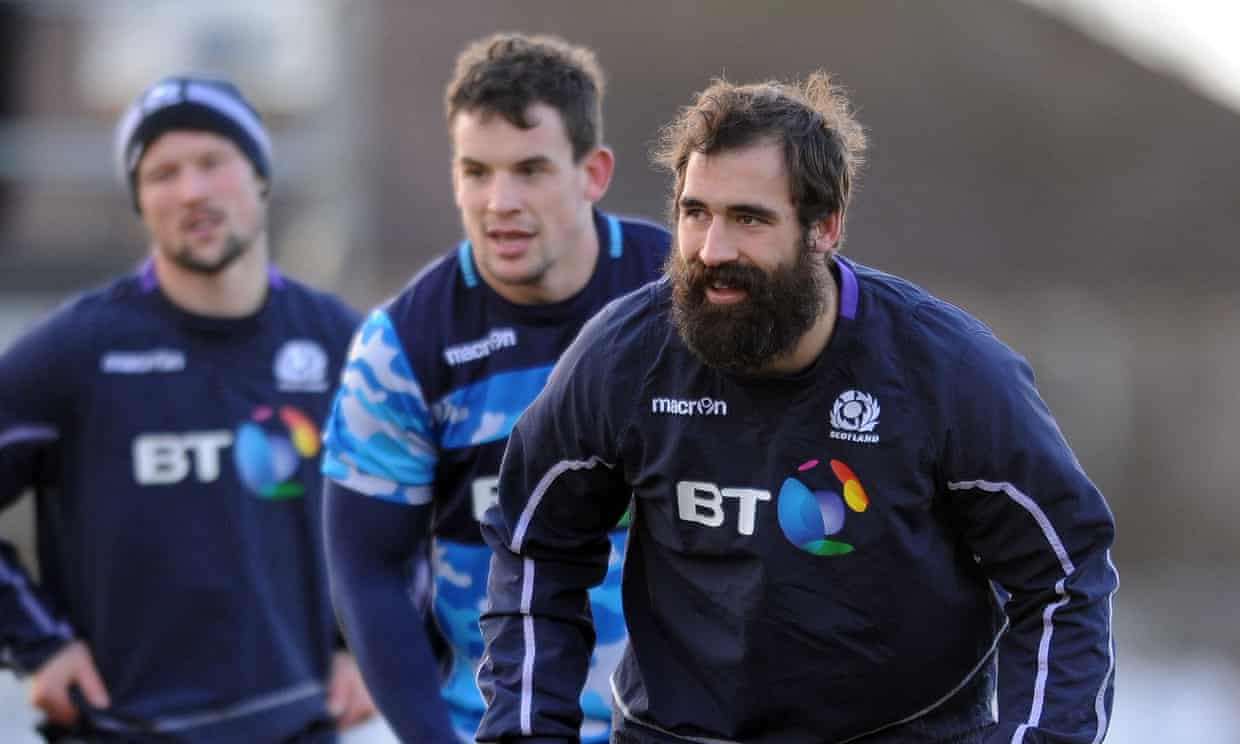 The Scottish have a lot to be proud of following their win over the Italians in Rome two weeks ago. Cotter's men showed resilience against a brave Italian attack while also showing vastly improved form on set pieces around the pitch.
The French too, despite their loss to the Welsh in Round 3, have shown that they are a different team than the side that so disappointingly bowed out of the World Cup under the direction of Philippe Saint – Andre. They currently lead the tournament in offloads, an obvious nod to the offloading power of southern hemisphere teams. The French backs are consistently improving while it is there forward pack that has served them well in each of the matches in this campaign.
For the Scottish, the most important player going into Sunday's fixture is the revamped forward WP Nel. His performance against the Italians was superb and even in Scotland's losses he has looked formidable in defence and is one of the squad's leading tacklers. P, almost single-handedly, has been the reason why the Scottish set piece has improved drastically sends the World Cup, and his performance is vital to dismantling a friend scrum that has been inconsistent.
As for the French, make sure to keep an eye on the performance of Captain Guilhem Guirado. He was brilliant against Wales in Cardiff and his ballhandling skills are nothing short of fantastic. His command of the French scrum has been quality despite his side's struggles there, but his overall leadership is something to be envied by all.
Although the clash between Wales and England is undoubtedly the most exciting on the weekend, this clash between France and Scotland is making out to be another fantastic match. The last six matches have been decided by 13 points or fewer, and the recent improvement in form from both sides foreshadows a monumental clash in Scotland.
Feel free to comment below, look for and "Like" our Facebook Rugby Wrap Up Page and follow us on Twitter@: RugbyWrapUp, Junoir Blaber,James Harrington, Jamie Wall, Nick Hall, DJ Eberle, Jake Frechette, Scheenagh Harrington, Jamie Loyd, Cody Kuxmann, Karen Ritter, Ronan Nelson, Kaitlin McCabe, Kyle Phillips, Rocky Brown and Declan Yeats, respectively.