NEW YORK, NY – Yesterday, we took a look back at 2012 with our 2012 Players To Watch Review. Today, we'll see how we fared with our 2012 Rugby Review: Clubs, Coaches & Administrators. Today, however, let's see how we fared with our 2012 Rugby Review: Clubs, Coaches & Administrators.
NEW YORK, NY – Back in January, we named our 2012 Clubs, Coaches & Management to watch.  These clubs and etc. were noted not for their 2011 record but for what we expected them to achieve in 2012. We poached the idea from a Hip-Hop magazine that named its class of 2012 in 2011 and we'll continue with that next week when we name our 2013 Players To Watch. Yesterday, we looked at how our predictions for the 2012 Players to watch fared. Today, however, let's see how we fared with our 2012 Clubs, Coaches & Management fared.
CLUBS
Davenport University: This college should add "of Michigan" to their name so people don't get confused about where they are from. Coach Kruger Van Biljon and the young fly-half J.P. Eloff led the program to their second straight D1-AA title and it looks like they are set for a 3rd next year, along with some more 7s acclaim.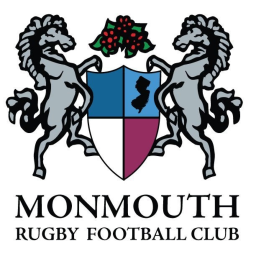 Monmouth RFC: The Renegades had a solid season but it didn't achieve the heights we hoped for. With the restructuring of Division 1 Men's rugby in the Northeast on its way, it appears they will be part of the new Division 2, which will likely mean they will have a greater opportunity for national success.
COACHES

Mike Tolkin: Tolkin got the nod to be Team USA's 15s coach, as we expected. His Eagles went 3-3 with the first team and o-3 with the "A" side. All in all it was a good season, especially if you look at the growth and steady play from the first game against Canada in June until the most recent test against Romania. The improvement and potential in the backline is a real positive.
Dan Payne: Dan continues at Life University as the Director of Rugby. Life's men's team lost to NYAC in the Super League East Semi-final… The College Men's 7s team had a great showing at the CRC's and lost to Arkansas State in the 7s National Championship. Life also produced players like Cam Dolan, Captain of the USA "A" side. Dan is also an assistant coach on the Eagles… So all in all, Payne had a very solid 2012.
ADMINISTRATION
USA Rugby College Director: This position was so big USA Rugby named two people to fill it. Richard Cortez and Tam Breckenridge were named as the new directors. They have been busy trying to revamp the structure, while dealing with The Varsity Cup, an unsanctioned College Championship. Judging by the improvement in the CRCs, there is a lot to be hopeful about. Our hope is that instead of pushing for conferences as per NCAA College Football, that they opt instead for the NCAA College Hockey model, since there it is more about ability than size of the school or traditional rivalries.
Geographical Union: The term GU has replaced LAU (Eastern Penn RFU) and the TU (Mid-Atlantic RFU). USA Rugby is tired of having so many LAUs and the added layers that are the TUs, so they condensing all into 16 GUs. It is still a work in progress.
Our local GU, the Empire GU, is a merging of the old New York State RFU and Metro-NY RFU and there are growing pains. However, with USA Rugby trying to fall more in line with US Olympic Committee protocol, as rugby is once again an Olympic sport, these pains are normal and necessary.
The main lesson for ruggers and administrators is that for years the LAUs and TUs pretty much dictated to USA Rugby what was in the best interest of the game. From now on, it will be USA Rugby doing the dictating. We must all adjust and deal with it.
Feel free to comment below, look for and "Like" our Facebook Rugby Wrap Up Page and follow us on Twitter @RugbyWrapUp, @JunoirBlaber, @Declan Yeats, @Mathew Drew Turner, @Ebstide52 and respectively.
That is it for me, for now until the next time and as always, stay low and keep pumping those legs.